An exceptional place
Discover a different and original way to spend a few days or to organize an exceptional event in a dream environment in the medieval city of Riquewihr in the heart of Alsace!
Riquewihr,
the pearl of the vineyard
Discovering Alsace with your family, as gourmets or as lovers, Riquewihr is the ideal starting point for an unforgettable stay in all seasons.
The Court of the Nobles
from Riquewihr
It is in the heart of the medieval village of Riquewihr, in Alsace, that Martine and Denis Wendling propose you to stay in their charming and exceptional Domain "La Cour des Nobles", classified 4*; you have the choice between an exceptional XVIth century residence for 34 persons with hotel services included, three furnished flats for 2 persons with hotel services included, or a vacation house for 15 persons.
Sumptuous residence from 1523, with an area of 700 m² that can accommodate up to 6 to 34 people.

3 furnished apartments classified 4* in an adjoining building. For 2 people or 1 couple with 2 children.

Vast 220m² holiday home on the ramparts, comprising 11 rooms and able to accommodate up to 15 people.

Interactive image. Hover over the yellow dots for more information.
Lovers' Stay
or Family Reunion...
This house is unique and majestic with its stonework, high ceilings, sandstone windows, turret and monumental sandstone fireplaces.
After a careful renovation by Martine and Denis Wendling, the furniture and decorations were chosen with refinement. The rooms are spacious and comfortable in a preserved medieval setting.
Family reunion, wedding, birthday, baptism, communion, seminar or business meeting, team building, film shooting…
La Cour des Nobles is the perfect place to carry out your project successfully. Martine, the owner, will take special care of these events that mark your life! She will welcome you with her good mood, and will guide you throughout your stay.
The art of entertaining is a quality that you will appreciate at Martine's… she is constantly taking care of her guests.
She will also be able to cook you good traditional Alsatian dishes of which she has the secret.
Domaine de la Cour des Nobles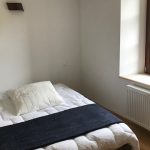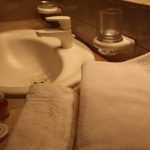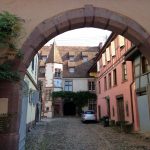 Private Parking
on request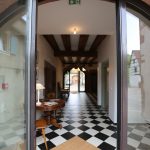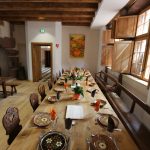 Very beautiful lodging entirely restored with taste and in the simplicity, very functional for a tribe of 15 people. Large and pleasant space on the ground floor to meet and have meals, top-notch sanitary facilities, equipment and supplies in relation to the number of guests, minimalist but appropriate decoration.
We were 9 colleagues and the house is perfect for many people. Mrs. Wendling is immediately available.
Location, quality of materials, bedding, common areas, super equipped kitchen with everything you need! And all this with a warm welcome. Do it again!
Better than a hotel! Welcoming and ideally located in the heart of one of the most beautiful villages of the wine road. A beautiful, beautifully renovated home that offers an extraordinary place to live. With family, friends, lovers, the hostess offers us all the solutions!
Top. We came with our family during the Christmas market. We loved the apartment. Very well located, clean, well equipped... Moreover the owner is very nice. We will come back, for sure...
A welcoming place of great quality. The hostess can be proud of the result of this rehabilitation which makes it a very beautiful place in the heart of this superb village of Riquewihr. Ideally located on the wine road, the villages of Ribeavillé, Kaysersberg and Eguisheim are within reach of a gun. Weekend with friends, family or two, as many formulas as desires are available in this charming house.
Discover Riquewihr & Alsace
Sumptuous residence from 1523, with an area of 700 m² that can accommodate up to 6 to 34 people.

Several spacious rooms are available with all the necessary equipment for your seminars.